Our 5th Annual Golf Day
Posted on September 8, 2015

On Monday 7th September, many the golf industry's key personnel gathered for the 5th annual SPORTS MARKETING SURVEYS INC. golf day which took place at Worplesdon Golf Club.
The competition saw of 7 teams of four, each headed up by a member of the SMS INC. team, compete in a 'four ball, better ball' 18 hole stableford in glorious sunshine at the beautiful Surrey heathland course.
GameBook live scoring allowed for each team to watch their opponents scores, and for a live chat and photo feed providing group updates and banter between teams.
Although they started the day in last place for the first few holes, Team Bushell picked up the pace and lead the pack from the third hole onwards. Despite a few attempts from various other teams, they remained on top and won the overall competition. Team Bushell consisted of SMS INC.'s John Bushell, Oli Churcher of Motocaddy, Steve Hemsworth of Golf Breaks and Nick McInally of Callaway golf.
The 'nearest the pin hole' on the picturesque 10th was held by Miles Bossom and then Alex Nicolson (Worplesdon's resident professional) but was eventually won by Will Shucksmith of National Club Golfer.
The competition was followed by a drinks on the terrace and a delicious lunch courtesy of the fantastic catering team at Worplesdon. Speeches were made by Stephen Proctor, Chairman of SMS INC. and John Bushell followed by the prize giving.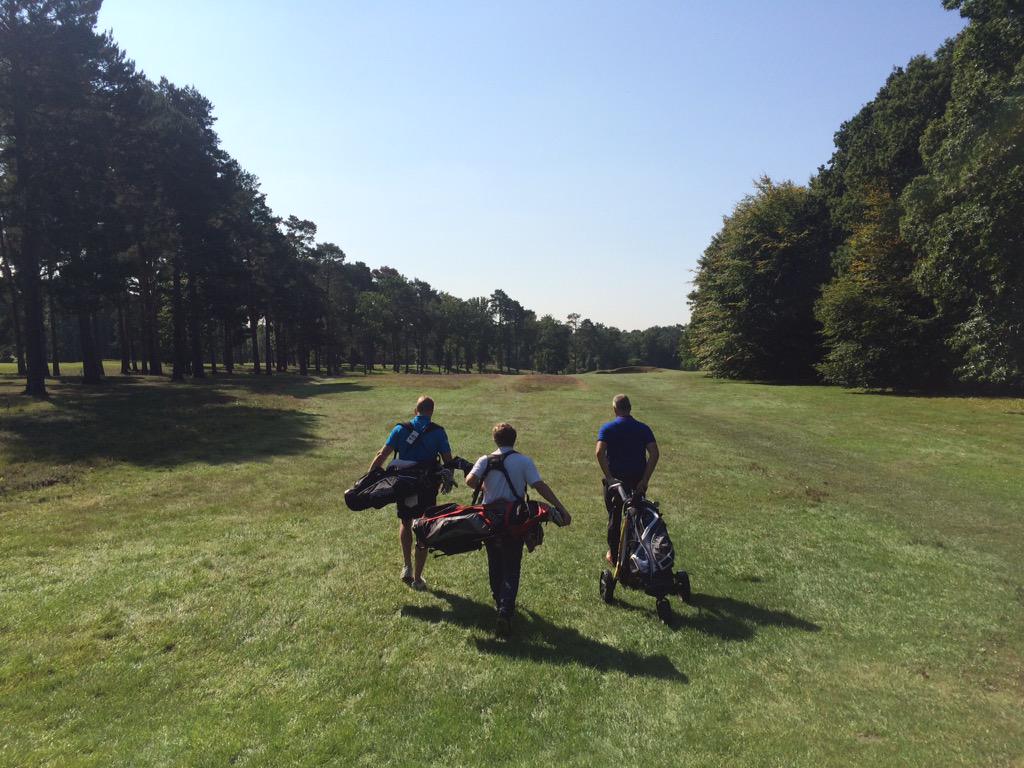 Back to results